The julep is strong with this one
If you like stories like this, please join FANFIC THE NEWS and get them delivered to you. Also please share this story on every social media platform known to man or just forward it along to every human being you know.
—
Make sure you buy my book THE DEEPEST STATE. Available on Amazon in ebook or paperback. Cheap!
Help Me, Jimmy Carter, My Only Hope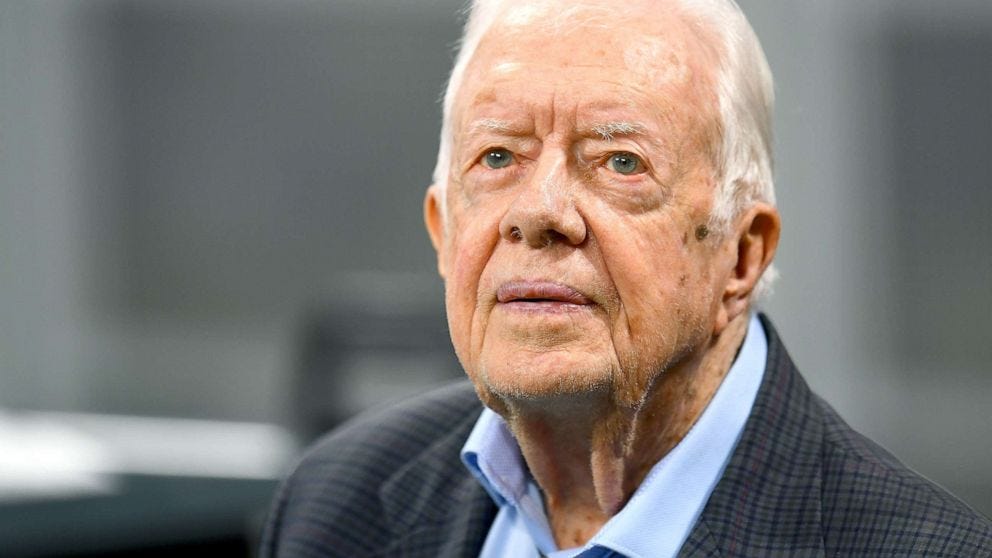 Mayor Pete walked into the cavernous room. It smelled of southern charm and antebellum gentility.

"President Carter?" He whispered.

A chill crawled down his spine.

"Come closer, my boy," Jimmy Carter hissed from the corner of the room. "Closer."
"You have run well, but I have summoned you here, to Carterica, to tell you to end your campaign."
"But... Mr President."

"SILENCE!"

Jimmy Carter held up his hand, palm out. Pete's nostrils were suddenly overwhelmed with calming southern odors. He tasted a phantom mint julep.
"It is not your time," Carter continued. "I am connected to the divine pathways of the infinite universe, a neverending cascade of feelings and flavors. Don't you ever wonder how I have lived so long? I AM FOREVER."
Immediately, Pete knew. He was surrounded by the absolute certainty of Jimmy Carter, who he could now see as a celestial being extending from the beginning all the way to the end of all known time. And beyond.

"I understand," said Pete. "This is how it has to be."
"Well done, my boy, well done," said President Carter, who had been building a house for the poor during the entire conversation. The universe was back on it's Path. The Eternal Carter, necromancer of the Age, had once again secured the future.
—30—